Available on Flipkart.com click here
Party-Proof Speaker with Body Shaking Bass, 24-Hour Playtime, and PowerIQ
.
Colossal Sound: Press play to unleash an enormous 105 dB of sound into your party. Feel the bass surge through your body as it 's intensified in real-time by our exclusive BassUp technology.
Dazzling Light Show: Rave demands your attention—a flashing strobe light and custom LEDs that pulse and flow in time to the beat instantly heighten the atmosphere both indoors or out.
24-Hour Playtime: Soundtrack multiple parties, tailgates, and other events—all from a single charge.
Charge While You Rave: Power up multiple devices via the dual USB ports. Rave features one standard USB port and one with Anker's proprietary PowerIQ technology to intelligently identify your device and deliver the fastest charging speeds.
Soundcore App: Up the stakes with electrifying party games, customize the lights, or switch between sound modes.
.
PARTY PROOF
Lose yourself in the beat, drown in earth-shaking bass, and dance under the glow of the beat-powered light show. For an entire day, take a single Rave or create a speaker-chain and feel its expansive soundstage overload your space with intense party vibes.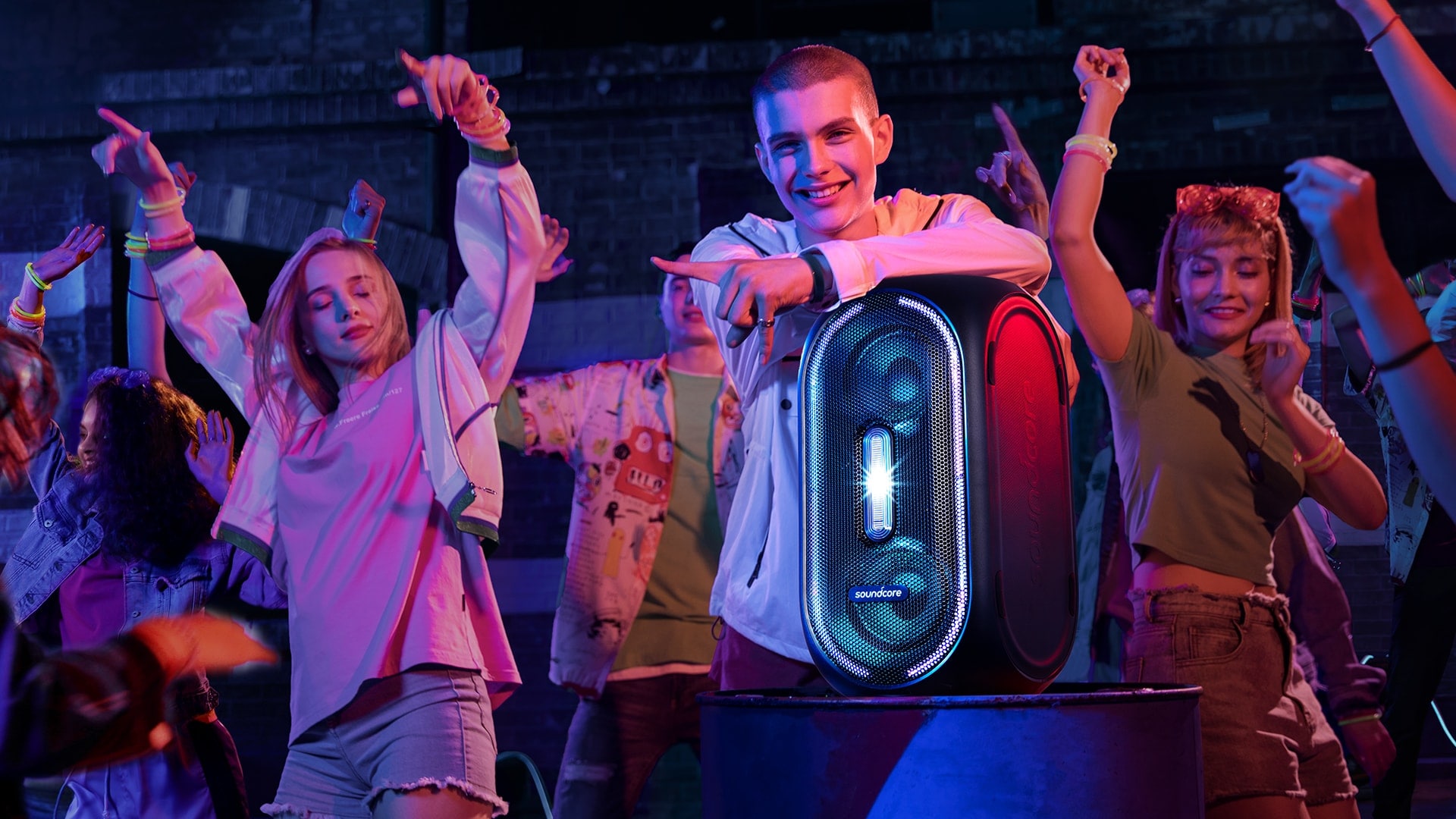 .
RIDE THE RAVE
Dual 5.25-inch woofers, 2-inch tweeters, and a bass port fuel a heart-stopping 105 dB of sound with crisp treble and thumping bass. To guarantee you feel the low-frequencies coursing through your body, Rave uses BassUp™ technology to intensify and drop the bass lower—without compromising on the clarity.
.
THE BEAT GETS LIT
Rave uses our custom Rave Party Lighting algorithm and independant DSP to harness the rhythm of the beat and create a fully-synced light show that dances along to the song. And at the center, an oversized strobe light acts as a beacon, leading you directly to the heart of the party.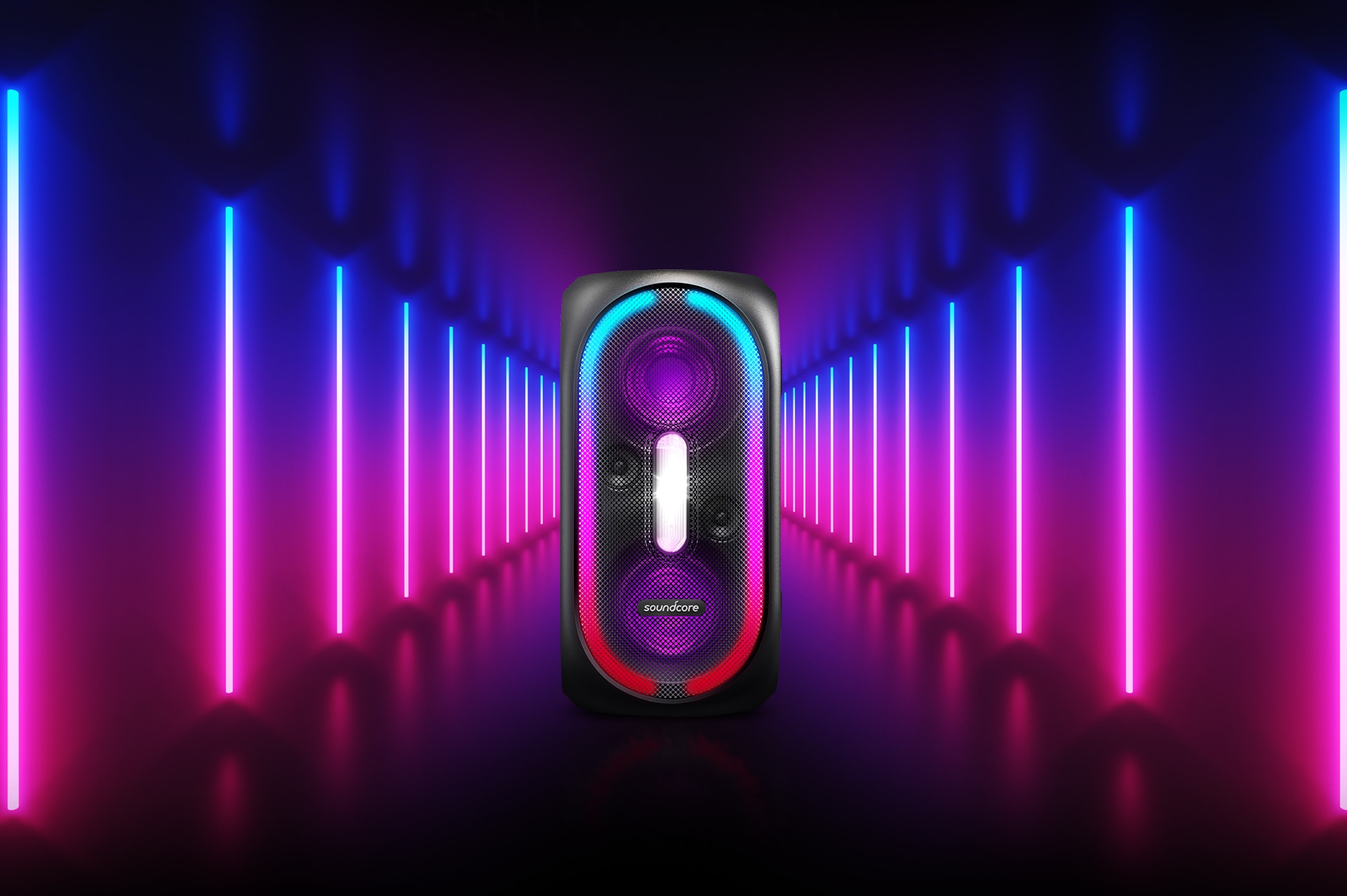 .
24-HOUR PLAYTIME
The sun's rising and you're all partied out, but not Rave. Its monster battery keeps the music blasting and the lights blazing for up to 24 continuous hours. And to give your phone an instant boost, plug it into the built-in USB port with Anker's proprietary PowerIQ fast-charging technology.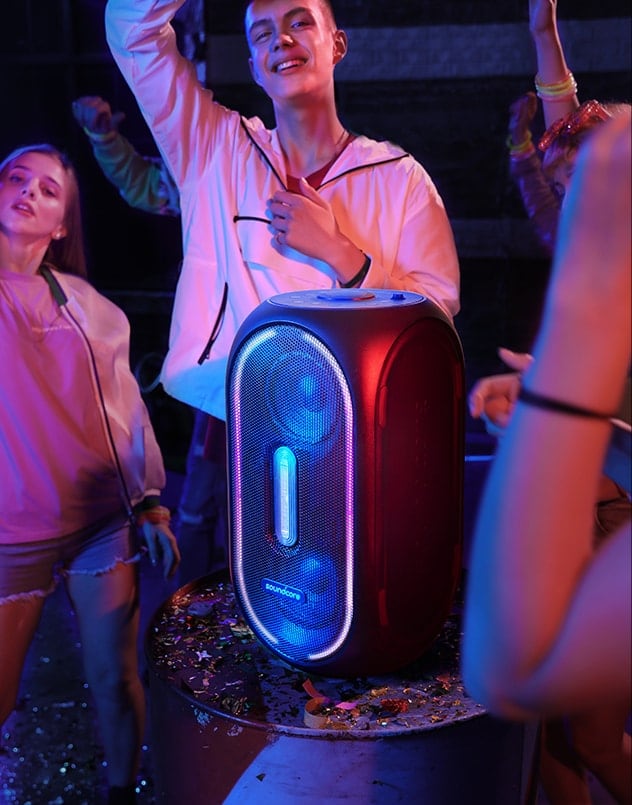 .
WEATHER- RESISTANT
You may not be able to guarantee the weather, but Rave's water resistant casing ensures that rain and spilled drinks won't stop the party prematurely.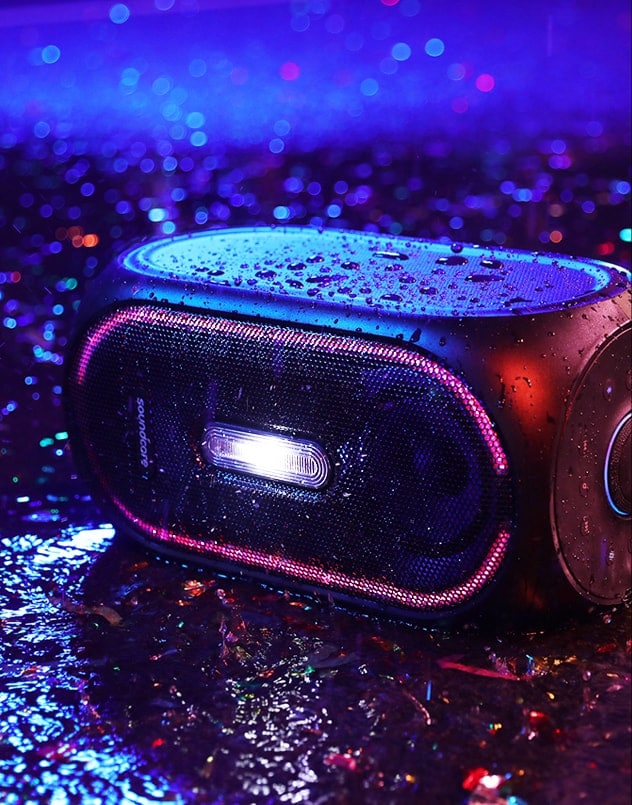 .
SOUNDCORE APP
Personalize your party with different modes, LIGHT DJ, INDOOR / OUTDOOR and PARTY GAMES